Products

Our Industrial Products

Industrial manufacturers, distributors and OEMs from all over the world use us for countless everyday-use and hard to get industrial equipment supplies.

Shuster's inventory of over 5 million items representing all major domestic and international manufacturers also includes specialty items made to our customer's requirements. If we don't have the item that you need, we will make it for you.

---

Products Offered

We offer a full range of products including Air Handling Equipment Compressors, Air Horns, Battery Equipment, Belts and Sheaves, Chain and Sprockets, Lubricants & Dispensing Equipment, Oil Recovery Systems and Safety Equipment, just to name a few.

View Our Full Product Offering >>

Our Suppliers

Our suppliers include companies such as 3M, Almo, Behringer, Cooper Air Motors, Delta Power, DeWalt, Dodge, Energizer, GE Motors by Regal-Beloit, Krylon, Master Lock, Sherman-Williams, Simple Green, Textron and West Chester.

Shuster Industrial is the Premier Distributor for:




Racor

Shuster is a leading supplier of the complete Racor product line. For Marine / Automotive and OEM customers Shuster has world class solutions for Air filtration, Crankcase Ventilation, Diesel Exhaust Oxidation & Catalysts and Particulate Filters, Fuel Filters and Conditioners We stock quality Racor products that improve equipments performance, reducing down time, reduce maintenance, and safeguarding the environment.

Village Marine

The Little Wonder (LW) and Sea Quencher (SQ) Series Reverse Osmosis Desalination Systems are the preferred choice for boaters globally. Units are simple to install, easy to operate. Ideal for applications where space and power are limited.

Shuster Rudder Bearings

Shuster designs and deliver precision engineered Rudder bearings from the most simple to the most complex. Shuster is an international company working with both the small companies as well as the largest corporations in the world.

Christie & Grey

Shuster Marine offers Christie & Grey's wide range of products to suit all engineering sectors. In addition to the comprehensive standard range of vibration and shock mountings, we offer services for the design and supply of products and systems to meet the precise needs of the original equipment manufacturer or a project engineering application.

From Concept To Manufacturing

Accuracy and precision are the pillars of value-added services which are maintained through a carefully crafted process entailing environmental control, documentation and technology.

---

Solutions To Your Toughest Problems

Expert advise and tips to help solve some of the most troublesome and common problems.

---
Terms & Conditions
STANDARD TERMS AND CONDITIONS OF SALE

Products and services sold are expressly subject to the terms and conditions set forth herein and at the Shuster Corporation website, www.shusterbearings.com, notwithstanding any contradictory terms of the Buyer's purchase order. In the event of any conflict between the terms and conditions of sale set forth herein and those set forth at the Shuster Corporation website, the terms and conditions of sale set forth at the Shuster Corporation website shall prevail. No person has the authority to alter these terms other than a Corporate Officer of Shuster Corporation, and any such alteration must be in writing. Buyer's acceptance of products constitutes acceptance of these terms and conditions of sale.

1. Pricing. All prices are F.O.B. shipping point unless otherwise specified. Product dimensions and/or quantities are subject to change. Quoted prices are subject to addition for federal, state or local taxes, and subject to change if products are not shipped within 10 days. Otherwise, prices in effect at time of shipment will prevail. It is the obligation of Buyer to provide evidence of sales tax exemption to Shuster Corporation. Notwithstanding the foregoing, in the event that sales tax is determined to be due upon any purchase, Buyer will pay the amount of such tax to Shuster Corporation for payment to the appropriate taxing authorities.

2. Acceptance. Any Buyer purchase order is subject to approval and acceptance by an authorized representative of Shuster Corporation at the Servicing Branch or its general office in New Bedford, Massachusetts, and subject to the terms set forth herein. Shuster Corporation expressly limits its acceptance to these terms. Additional or different terms in Buyer's purchase order shall not be binding on Shuster Corporation, and are hereby expressly rejected. Buyer agrees to inspect the Products within seventy-two (72) hours after receipt, and Buyer agrees to promptly notify Shuster of any readily apparent defects or nonconformities. Buyer waives any right to object to such defects or nonconformities later than seventy-two (72) hours after receipt of the Products.

3. Limited Warranty: Shuster warrants to Buyer that products sold by Shuster (the "Products"), when properly installed, will be free from defects in material and workmanship and shall be fit for the ordinary purposes for which such products are designed. Shuster's sole obligation for any claim of any kind for product defects under this limited warranty, and Buyer's sole and exclusive remedy for such claim shall be limited to furnishing without additional charge to Buyer, including transportation, a replacement for any of the products found by Shuster to be defective contrary to this limited warranty, or at Shuster's sole option, to credit or refund to Buyer the purchase price paid therefore by Buyer.

The foregoing obligations of Shuster shall be conditioned upon (i) Buyer's notifying Shuster in writing of the defect within ninety (90) days from the date of the invoice or the delivery of the products, whichever is sooner, (ii) the prompt forwarding of the affected product to Shuster's designated facility (freight prepaid), and (iii) Shuster's laboratory examination of the returned product and determination regarding the existence of any defect contrary to this limited warranty. Shuster shall not be obligated under this limited warranty or otherwise in any way whatsoever for normal wear and tear or for any product which following shipment by Shuster and as determined by Shuster in its sole discretion, has been subjected to accident, abuse, misapplication, improper mounting or lubrication, improper repair or alteration, improper lubrication or maintenance, neglect, excessive operating conditions or for defects caused by or attributable to Buyer.

Shuster shall be free to conduct such tests, investigations and analysis of any materials or of the products returned to Shuster under this limited warranty, as it deems reasonable and proper in the exercise of its sole discretion. As a further condition to Shuster's obligation here under for breach of warranty and Buyer's remedies for such breach with respect to any product. Buyer shall offer its reasonable cooperation to Shuster in the course of Shuster's review of any warranty claim: buyer providing to Shuster any or all information as to service, mounting and re-lubrication of the product which is the subject of the Buyer's warranty claim.

Except warranty of title and for the warranties and indemnities expressly set forth herein, it is understood and agreed that;

(a) Shuster makes no other indemnity, representation or warranty, either express or implied, including without limitation any implied warranty of merchant ability, fitness for a particular purpose or non-infringement;

(b) In no event shall Shuster be liable or obligated for special exemplary, punitive, incidental, direct, indirect, general or consequential damages (including by way of example only, lost profits or savings, loss of business or loss of use) or any other loss, cost or expense in connection with the products and related services, if any, provided by Shuster, and this disclaimer shall extend as well to any liability for non-performance caused by Shuster's gross or ordinary negligence and in all cases regardless of whether or not any of the foregoing were foreseeable or that Shuster was advised as to the possibility of such damages, loss, cost or expense; and

(c) No person has been authorized by Shuster to make any further or contrary indemnities, representations or warranties on behalf of Shuster.

The exclusive remedies provided in this limited warranty shall not be deemed to have failed of their essential purpose so long as Shuster is willing and able to perform to the extent and in the manner prescribed in this limited warranty.

4. Delivery Terms. Delivery dates are approximate and are based upon prompt receipt of all necessary information from Buyer. Unless otherwise agreed in writing by Shuster Corporation, delivery will be made and title will pass to Buyer F.O.B. point of shipment. Expense and risk of loss of transporting the goods shall pass to Buyer at point of shipment.

5. Delivery in Installments. Shuster Corporation reserves the right to make delivery in installments. All such installments shall be separately invoiced and paid for when due, without regard to subsequent deliveries. Delay in delivery of any installment shall not relieve Buyer of the obligations to accept and pay for remaining deliveries.

6. Payment. Unless otherwise agreed in writing by an authorized officer of Shuster Corporation, terms of payment are net payment is due within thirty (30) days of invoice date. U.S. Postal Service post mark shall be determinative. Discounts are not available for payment by credit card or for cash purchases.

Should the financial responsibility of Buyer at any time become unsatisfactory to Shuster Corporation, Shuster Corporation shall have the right to require payment for any shipment hereunder in advance or, in the alternative, the provision of satisfactory security. If Buyer fails to make payment in accordance with the terms of this Agreement or fails to comply with any provision hereof, Shuster Corporation may at its option, in addition to any other remedies, cancel any unshipped portion of an order and other pending orders. Buyer shall remain liable for all unpaid accounts. In the event Buyer fails to make payment in accordance with the terms of this Agreement, the account shall be deemed to be delinquent and a late charge of one and one-half percent (1½%) per month will be assessed on the unpaid balance. Buyer agrees to pay all collection costs and expenses, including reasonable attorney's fees, incurred by Shuster Corporation in collecting or attempting to collect such account.

Shuster Corporation is a subsidiary of Motion Industries. In the event Buyer owes any past due indebtedness to Shuster Corporation, or any other operating unit (including all divisions or subsidiaries) of Motion Industries or its parent company, Genuine Parts Company, then any amounts that such operating unit owes to Buyer may be offset against such indebtedness and the Genuine Parts Company unit shall be obligated to pay to Buyer only the net amount after application of such setoff.

7. Freight and Handling. Unless otherwise provided in writing, freight charges on all shipments, and spotting, switching, demurrage, or drayage at destination are to be paid by Buyer. All incoming shipping and handling charges on all material on which the supplier of said material does not pre-pay or allow freight into Shuster Corporation's warehouse, and all outgoing shipping and handling charges on all shipments from Shuster Corporation to Buyer shall be borne by Buyer. Any difference in the amount of freight from that shown on the invoice as being included, is for Buyer's account. Shuster Corporation reserves the right to designate origin and intermediate carriers. If a specific delivering carrier is required, Buyer must designate such carrier in writing to Shuster Corporation prior to shipment.

8. Taxes. Prices do not include any present or future sales, use, excise, or similar taxes. All such taxes shall be for Buyer's account.

9. Delay. Shuster Corporation shall not be liable for any failure or delay in manufacture, shipment or delivery of Products resulting from any cause beyond Shuster Corporation's control, including, but not limited to, provisions of law or governmental regulations, accident, explosion, fire, windstorm, flood or other casualty, strike, lockout, or other labor difficulty, riot, war, terrorist acts, insurrection, shortage of or inability to secure labor, raw materials, production or transportation facilities. Shipping dates are approximate and are based on conditions at the time of quotation. Shuster Corporation shall not be liable for failure or delay in performance due to prior sale of Products. In the event of such delay, there will be no termination and the date of delivery shall be extended for a period equal to the time lost by reason of the delay.

10. Cancellation. No order may be canceled or changed in whole or in part without the prior written consent of Shuster Corporation. Shipment of Products cannot be extended beyond the original shipping date specified without Shuster Corporation's written consent.

11. Compliance with Laws. Shuster Corporation warrants that it has complied, and will continue during the performance of this order to comply, with the provisions of all applicable federal, state and local laws and regulations from which liability may accrue to Buyer as a result of any violation thereof by Shuster Corporation. Shuster Corporation warrants compliance with the Fair Labor Standards Act and the Equal Employment Opportunity Act, as amended, in its performance. Compliance with any federal, state or local procurement regulations, laws, or contract provisions in any form of government contracting by Buyer, shall be solely the responsibility of the Buyer.

12. Copy of Buyer's License. Buyer agrees to furnish to Shuster Corporation a copy of any state license that would cause purchases by Buyer to be free of sales tax. Further, Buyer shall continually furnish copies of such licenses from year to year, as the same are renewed.

13. Assignment. Buyer may not assign this Agreement without prior written consent of Shuster Corporation.

14. Specifications. Specifications and instructions are in accordance with directions of Buyer and full responsibility for their correctness is assumed by Buyer.

15. Claims. Claims for errors, shortages or defective goods must be made within ten (10) days after receipt of material.

16. Waiver. Waiver of any breach of this Agreement shall not be construed as a waiver of any other breach.

17. Return Goods Policy. No Products will be accepted for return without a Shuster Corporation approved Return Goods Authorization ("RGA"). All returns are subject to a restocking charge. Special ordered or modified Products are not returnable.

18. Miscellaneous Credits. Shuster Corporation may apply any miscellaneous credits to the account of the Buyer, including the off-set of any unpaid invoices, late charges or others amounts due to Shuster Corporation. Any miscellaneous credits remaining unapplied for one (1) year, may, at the discretion of Shuster Corporation, be turned over to the appropriate state agency responsible for unclaimed property.

19. Fabrication. In the event that the sale involves the fabrication of any Products by Shuster Corporation, including without limitation hose or fluid power products, the specifications for such fabrication shall be the sole responsibility of the Buyer.

20. Nuclear or Other Hazardous Activities. Unless specifically acknowledged and agreed in writing by a duly authorized officer of Shuster Corporation, Products sold hereunder may not be used in connection with any nuclear facility or any other hazardous activity, including without limitation, military, aerospace, missile or other critical application. Buyer agrees to indemnify and hold Shuster Corporation harmless from any liability that results from Buyer's use that is inconsistent with this paragraph.

21. Environmental and Safety.

(a) Material Safety Data Sheets (MSDS). Shuster Corporation provides MSDS that are prepared by its manufacturers. MSDS are not prepared by Shuster Corporation. Current MSDS will be provided to Buyer in connection with a purchase of a Product when required by law or regulation.

(b) Dangerous Goods/Hazardous Materials. Certain types of Products may contain Volatile Organic Compounds, Ozone Depleting Substances, Mercury or other chemicals subject to restrictions by state and/or federal law and regulation. Shuster Corporation does not guarantee that any Product is in compliance with such restrictive state and/or federal law and regulation, and assumes no responsibility for how Products containing such restricted substances shall be used, installed or resold by Buyer. Buyer assumes sole responsibility for compliance with all applicable state and/or federal law and regulation concerning such affected Products. Shuster Corporation will cooperate with Buyer with respect to the handling, shipping or other disposition of affected Products.

(c) Shipping. In addition to the Delivery Terms and the Freight and Handling paragraphs above, the Buyer acknowledges that hazardous materials require special handling, labeling and packaging. Carrier surcharges may also apply. Buyer agrees to pay for all shipping, handling labeling and packaging charges associated with the shipping of hazardous materials. Shuster Corporation is not responsible for, nor is it to be considered the "offeror" for, any further shipment or transshipment made by or on behalf of Buyer by any mode of transportation. Buyer assumes full responsibility for compliance with all state and/or federal rules and regulations governing the Product's further transportation by ground, air or water in domestic and/or international commerce.

22. Products Sold for Buyer's Export. Buyer assumes responsibility and liability for compliance with all U.S. and international laws, treaties and customs rules and regulations applicable to the export of Products by Buyer.

23. Electronic Commerce. Shuster and Buyer specifically agree that purchases and sales between them may be conducted electronically in accordance with the Massachusetts Uniform Electronic Transactions Act.

24. Modification. Unless Buyer and Shuster Corporation have specifically executed a supply agreement for the purchase and sale of Products, there are no terms, conditions, understandings or agreements between Buyer and Shuster Corporation other than those stated herein and all prior proposals and negotiations are merged herein. No terms and conditions in any way altering or modifying the provisions hereof shall be binding upon either party unless in writing and signed by an authorized representative of such party. no modification or alteration of the provisions hereof shall result from Shuster Corporation's shipment of material following receipt of Buyer's purchase order, shipping order, or other forms containing provisions, terms and conditions in addition to or in conflict or inconsistent with the provisions hereof.

25. Venue; Governing Law. The Buyer specifically acknowledges and agrees that jurisdiction and venue for any actions brought by either party shall be exclusively in the County and State of the Shuster Corporation Servicing Branch from which the product or service was to be provided. The provisions of the United Nations Convention on Contracts for the International Sales of Goods shall not apply.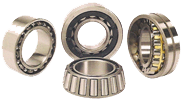 Shuster Corporation
55 Samuel Barnet Boulevard
New Bedford, MA 02745
---