Products

Our Industrial Products

Industrial manufacturers, distributors and OEMs from all over the world use us for countless everyday-use and hard to get industrial equipment supplies.

Shuster's inventory of over 5 million items representing all major domestic and international manufacturers also includes specialty items made to our customer's requirements. If we don't have the item that you need, we will make it for you.

---

Products Offered

We offer a full range of products including Air Handling Equipment Compressors, Air Horns, Battery Equipment, Belts and Sheaves, Chain and Sprockets, Lubricants & Dispensing Equipment, Oil Recovery Systems and Safety Equipment, just to name a few.

View Our Full Product Offering >>

Our Suppliers

Our suppliers include companies such as 3M, Almo, Behringer, Cooper Air Motors, Delta Power, DeWalt, Dodge, Energizer, GE Motors by Regal-Beloit, Krylon, Master Lock, Sherman-Williams, Simple Green, Textron and West Chester.

Shuster Industrial is the Premier Distributor for:




Racor

Shuster is a leading supplier of the complete Racor product line. For Marine / Automotive and OEM customers Shuster has world class solutions for Air filtration, Crankcase Ventilation, Diesel Exhaust Oxidation & Catalysts and Particulate Filters, Fuel Filters and Conditioners We stock quality Racor products that improve equipments performance, reducing down time, reduce maintenance, and safeguarding the environment.

Village Marine

The Little Wonder (LW) and Sea Quencher (SQ) Series Reverse Osmosis Desalination Systems are the preferred choice for boaters globally. Units are simple to install, easy to operate. Ideal for applications where space and power are limited.

Shuster Rudder Bearings

Shuster designs and deliver precision engineered Rudder bearings from the most simple to the most complex. Shuster is an international company working with both the small companies as well as the largest corporations in the world.

Christie & Grey

Shuster Marine offers Christie & Grey's wide range of products to suit all engineering sectors. In addition to the comprehensive standard range of vibration and shock mountings, we offer services for the design and supply of products and systems to meet the precise needs of the original equipment manufacturer or a project engineering application.

From Concept To Manufacturing

Accuracy and precision are the pillars of value-added services which are maintained through a carefully crafted process entailing environmental control, documentation and technology.

---

Solutions To Your Toughest Problems

Expert advise and tips to help solve some of the most troublesome and common problems.

---
Marine
Marine, Offshore & Shock Products (13)

Rubber and combined rubber and spring mountings for the isolation of equipment and structures on board ship and other mobile applications.

Building Services Products (12)

A range of open and enclosed spring mountings, hangers, neoprene turret mountings and inertia pouring frames.

Industrial & Rubber Products (13)

Multi-purpose mountings, dampers, rubber to metal bonded products and matting materials for all types of industrial and civil engineering applications.

Acoustic Building Products (9)

Specializing in the design and supply of Acoustic Floating Floors and associated wall and ceiling products.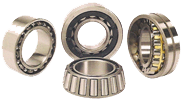 Shuster Corporation
55 Samuel Barnet Boulevard
New Bedford, MA 02745
---